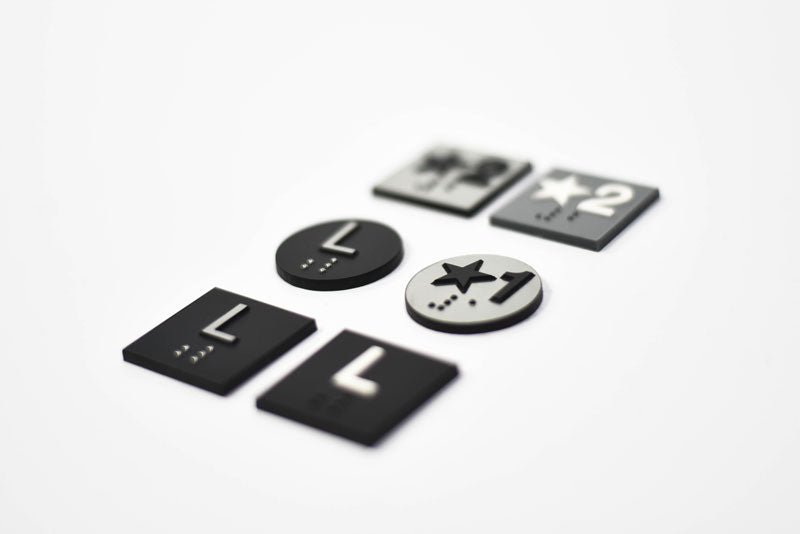 Braille Elevator Car Plates
1.25" elevator car plates for mounting next to floor buttons in your elevator include tactile (raised) text and braille. When entering the numbers you need on your plates, include a note in the special instructions stating which floor is the main entry floor of your building and we will include the required STAR symbol on that plate along with the numeral.
Choose from 2 standard shapes and a wide variety of color options. Font in main photo is Helvetica. Due to the small size of elevator car plates, it may not be possible for some plates to be ADA compliant.
If you require a size or style not listed here, please contact us at 
service@medicalofficesigns.com
 or via phone at (701) 566-3220 with all of your details.