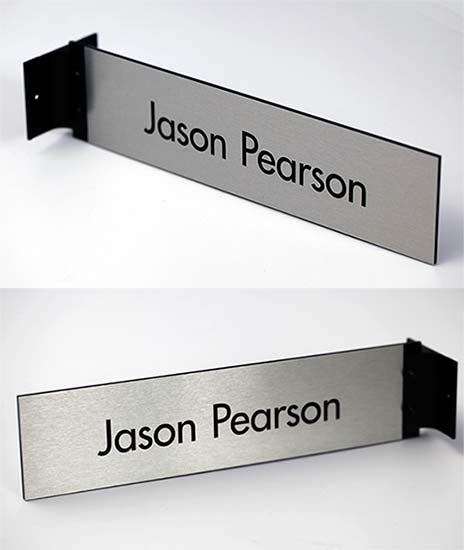 Double-Sided Metal Projecting Sign - Wall Bracket
Metal Corridor Signs
Double-sided metal room flags and projection mount signs with anodized metal brackets help avoid confusion in hospitals, clinics, and medical office buildings. Mark exam rooms, restrooms, elevators, offices and more with these wayfinding signs.
Standard brackets are 2"H, 4"H, 5"H, and 10"H, available in satin silver, polished silver and matte black. Custom sizes and gold brackets are available by request and will require additional fabrication time. Sign bracket includes screw holes for mounting to your walls.
If you need a custom size or would like a gold bracket, contact our customer service team via e-mail at 
service@medicalofficesigns.com

 
or via phone at (701) 566-3220.
Mounting hardware included (#6 x 1" Screws & Plastic Anchors).