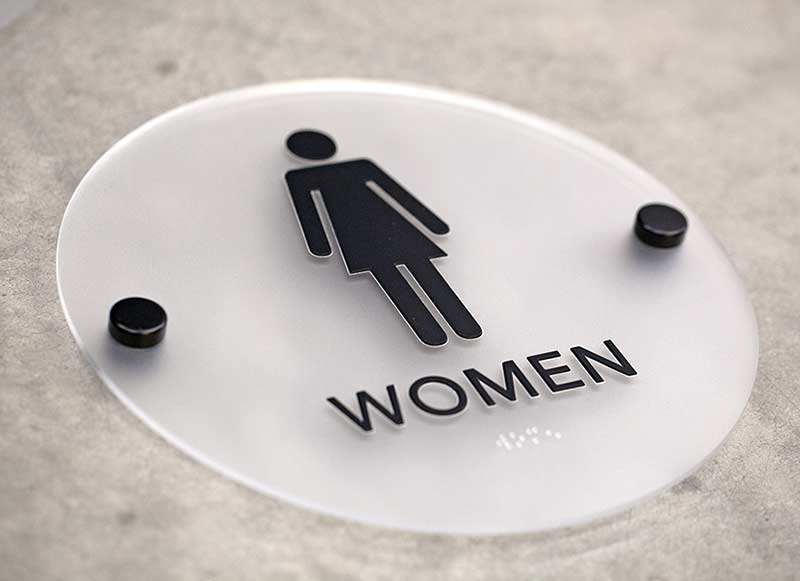 Round Braille Restroom Signs with Stand Offs - 9.5"
Modern Restroom Signs in Braille
Stylish 9.5" round ADA compliant restroom signs (1/8" thick) include black tactile text/graphics (1/32") on a matte frosted acrylic with grade 2 braille and silver or black stand off mounting (.75" diameter - mounting screws and anchors included).
Choose from a variety of graphics available including family and wheelchair graphics. Standard ADA compliant text reads RESTROOM for unisex restroom signs, family restroom signs and wheelchair only signs, WOMEN for a female restrooms signs, and MEN for male restroom signs.
These signs are a modern, stylish way to label restrooms in your hospital, clinic, dental office, veterinary clinic or any other facility.