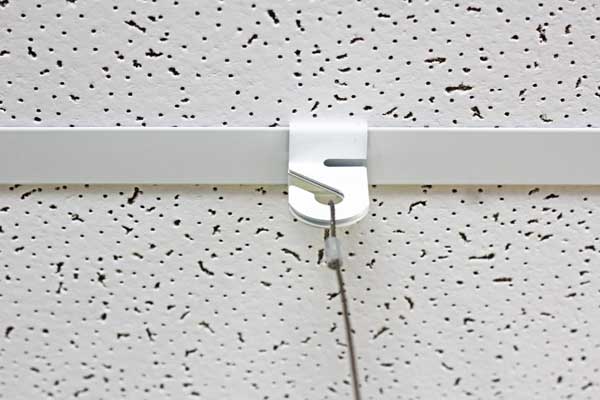 Ceiling Grid Hardware
Ceiling grid hooks are sold as a two-part system with a left and a right side that combine to form one hook for hanging things from a standard drop ceiling grid. Use these hooks for hanging check in signs, registration signs, sneeze guards, directional signage, and more!

One hook (one left and one right piece combined) measures 1"W x 1"H and supports approximately 15 lbs. Clips run parallel to ceiling grid and grip it from either side working together (as shown in photo).