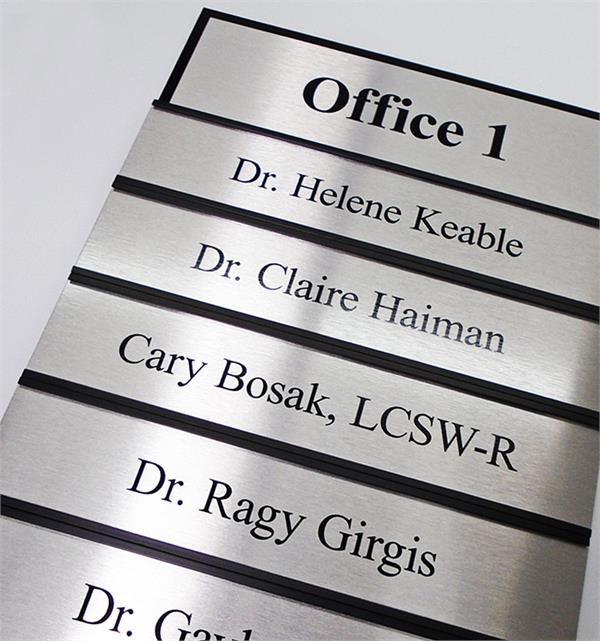 Changeable Office Signs & Name Plates
SKU
STACK- ACRYLITE-2PLT-10L
Changeable Office Sign Plates
Medical & health care office sign name plate system that allows you the option to interchange any of your customized name plates, for employee names, doctors or nurses - your imagination is the only limit.
Includes personalized Header Plate with up to 7 name plate channel options. Name plates included with free custom text and logos - each mounted on a sturdy, rich black mounting that hangs on walls, cubicles or any flat surface. 8" Wide or 10" - Free text or logo customizations of Header Area and all name plates (Request a Graphic Proof if Necessary).
Add as many name plates to complete your own custom office sign design. Standard design offers Black frames and a solid 1/8" thick backer unit. Custom colors and size available upon request.
Additional name plates, beyond those that come with the product,  are available as well.
Medical Office Signs & Changeable Health Care Name Plate Systems