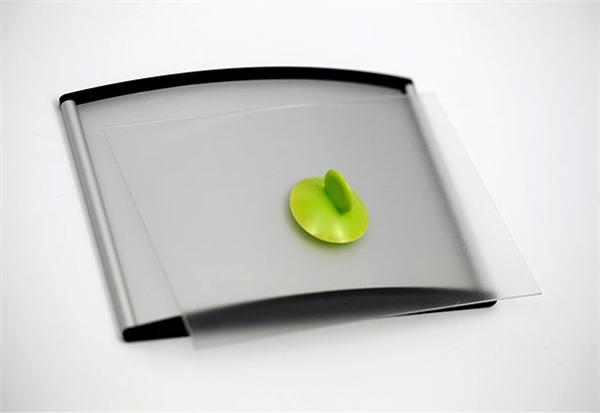 Curved Sign System with Removable Lens
These modular, anodized aluminum sign frames include high impact plastic end caps and a removable lens that makes interchanging information easy. They are great for posting up-to-date information outside of offices, conference rooms, break rooms, cubicles and much more.
This is a stylish, economical line of products that comes in a variety of sizes and types, making additions to signage projects in the future a simple process. The frame features a curve from left to right and is available in a satin black powder coated metal or the satin silver anodized aluminum. The matte clear lens included in the frame can be removed with the use of a suction cup, making the process of interchangeability easy and efficient.
Click here for a comprehensive sign frame size chart. For questions, call us at (701) 566-3220 or e-mail us at service@medicalofficesigns.com. We would be happy to assist in finding the perfect solution for you.