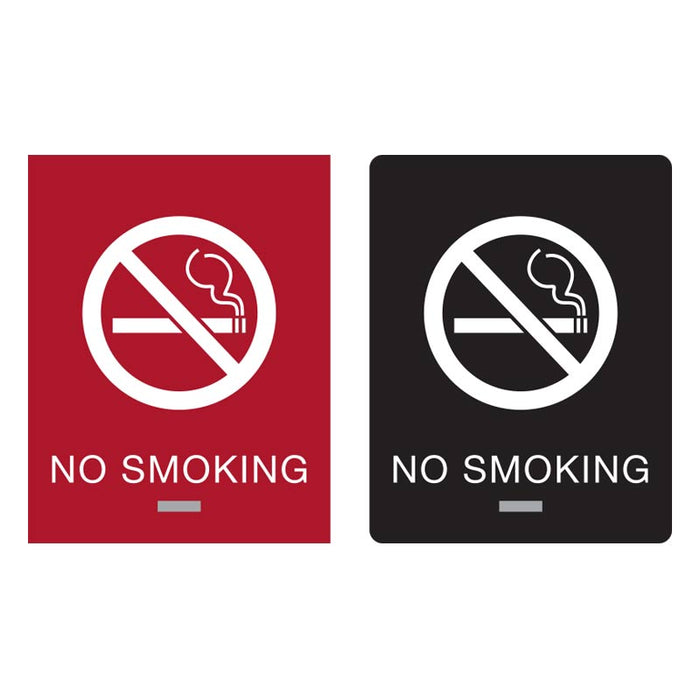 NO SMOKING Sign - ADA Braille
Compliant ADA NO SMOKING Sign
7" x 9" ADA compliant NO SMOKING sign includes 1/32" tactile (raised) text, standard no smoking graphic, and grade 2 braille beads on a 1/8" thick acrylic sign. Label all of the areas in your health care facility, hospital, clinic or medical office building as a reminder your facility is smoke free. Available in multiple two-color combinations. Choose the color combination that best suits your space.
Purchase these signs to post in your Non-Smoking facility or property. Standard sign reads "NO SMOKING".
If you require a size or style not listed here, please contact us at 
service@medicalofficesigns.com
 or via phone at (701) 566-3220 with all of your details.