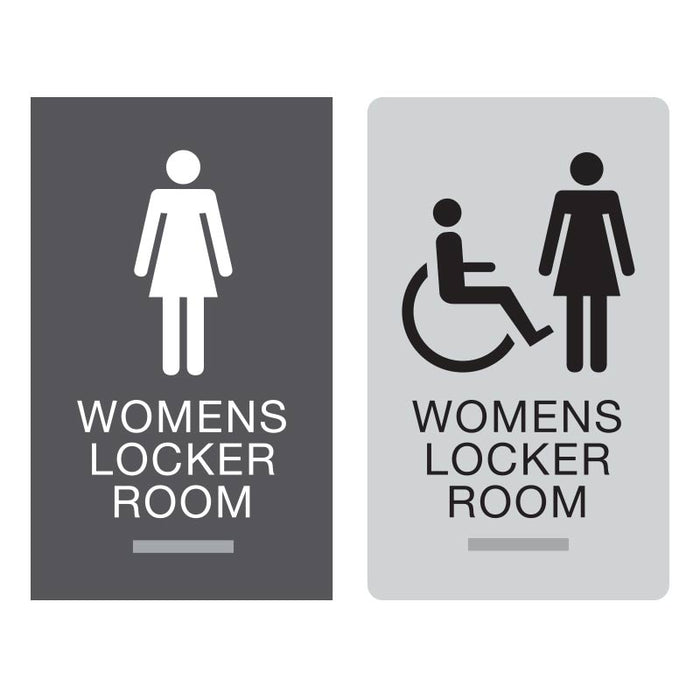 WOMENS LOCKER ROOM Sign - ADA Braille
WOMENS LOCKER ROOM Sign with ADA Braille
6"W x 10"H WOMENS LOCKER ROOM signs (1/8" thick) with ADA compliant grade 2 braille and tactile (raised) text/graphics are a sleek design for any building. Label the staff Women's locker room or changing room at your hospital or medical facility for easy usability.
Signs are available in a variety of color combinations including wood-tone and metal-like finishes. If you do not see a color listed you need, contact us with your requested color via email at 
service@medicalofficesigns.com

 
or via phone at (701) 566-3220.
Standard text reads WOMENS LOCKER ROOM.